Dr. Bryan Cutshall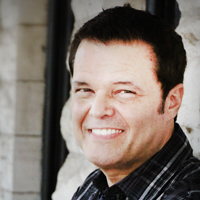 Dr. Bryan Cutshall is a well-known conference speaker, author, and church consultant. He is also the Founder of Church Trainer, a growing ministry which offers vital teaching, encouragement and resources for pastors and leaders worldwide.
For nearly 27 years, Dr. Cutshall served as Lead Pastor of Twin Rivers Worship Center in St. Louis, Missouri. Under his leadership, the original 52-member church developed into one of the most relevant mega churches in the Midwest.
Throughout his years of ministry, he has written more than 46 books, including Where Are the Armorbearers and Unlocking the Prophecy Code, in addition to numerous training manuals for churches.
As a bishop and distinguished leader in the Church of God, Dr. Cutshall has served for many years on its Executive Council. He has also played a strong part in his community, serving on University boards, the Mayor's Council, and many other committees.
Dr. Bryan Cutshall and his wife, Faith, have been married for more than 30 years. They are the proud parents (and grandparents) of two grown daughters and two grandchildren. Their entire family serves in the ministry.
---
Pastor Joe Dobbins

Joe Dobbins serves as the Lead Pastor of Twin Rivers Worship Center in St. Louis, MO. Twin Rivers is one of the most thriving mega churches in the Midwest offering multiple services each week between two locations.
Pastor Joe has a strong passion for equipping churches and leaders. He has worked with many denominations and hundreds of pastors in leadership development and ministry expansion. Out of this passion, he authored "Formula 12," a church revitalization course offered across the nation.
Pastor Joe and his wife, Kayla, live in St. Louis with their three children.